WE ARE AWARE OF OUR
RESPONSIBILITY!
Sustainability is important to us and we live it. We admit: not everything is perfect yet and we are on our way to further develop within the AlpinTrend Group and to constantly find new paths to live and implement sustainability in all three dimensions.
Transparency is important to us and we live it. Accordingly, we openly and honestly share projects and topics that contribute to the theme of sustainability. Our goal is to develop further step by step and to make our contribution.
WHERE WE LIVE SUSTAINABILITY
#1 Short distances, freshness guaranteed
Herb Garden Hotel Lenzerhorn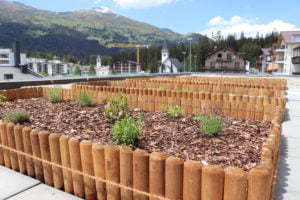 High up on the roof of the Hotel Lenzerhorn, facing the sun, hides the small, fine herb garden. Our cooks harvest fresh herbs daily during the herb season and process them skilfully and lovingly.
Herb Garden La Tgoma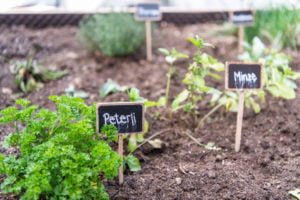 In the back on the left, there it is: the small and fine herb garden of Hotel Tgoma. This is lovingly tended and complements the already very regional cuisine with even more regional herbs, which delight the palate and also the neighbouring bees!
#2 Regional products from regional suppliers
Yes, we are aware - this is no longer a freestyle, but already a duty. And yet we are proud of the partnership with our great, valuable and regional suppliers and would like to share this transparently. To name just a few:


Churwalden Community Stable with Nina Hitz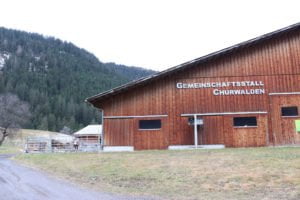 She supplies us with excellent meat from Churwalden. The animals are born in Churwalden, spend their lives in the region and grow up completely without antibiotics.
Bischi Butcher's
They come from the natural drying plant in Churwalden: the handcrafted delicacies. From Bündnerfleisch to bacon and Salsiz.
Puracenter Lenzerheide
In its own dairy, the Puracenter processes local mountain milk into delicious yoghurt and cheese specialities, which you can enjoy, among other things, at the varied breakfast in our establishments.
#3 Recruit, nurture and develop employees
The employees are our most loyal regular guests. It is important to us to give them special attention and care. How do we do that?


We communicate clearly, quickly and transparently
We achieve this through the use of the communication software "hotelkit", which is available to every employee.
We train regularly!
The schedule includes first aid training, wine training and sales training.
"You are what you eat!"
We cook for our employees according to this credo: fresh, seasonal and healthy!
book online and benefit.
At the best price. Guaranteed.